1964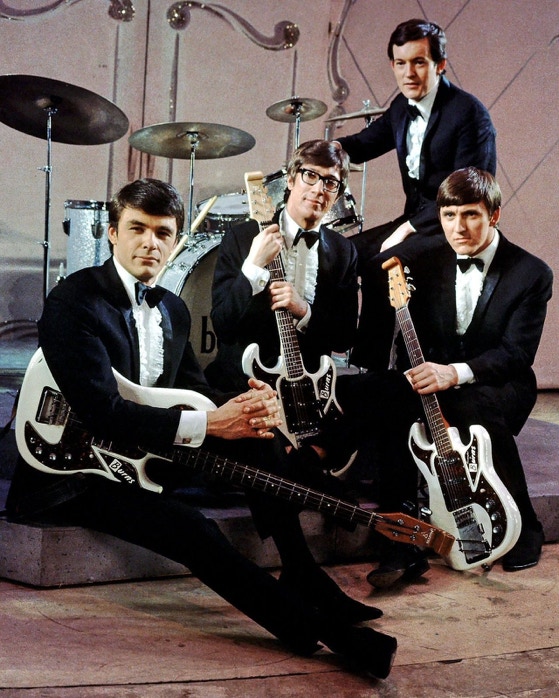 There can be no denying that with the rise of The Beatles, Mersey Beat and The Rolling Stones in 1964, The Shadows' position as rulers of the airwaves was challenged. Jerry Lordan's fabulous composition Atlantis, made it to No.2, but The Shadows never had another No.1 in the UK Singles charts. 
It needs to be said, though, that my own Shadowmania was still going strong at the beginning of the year. After all, as Mike Read notes: "fans of the group were delighted that between them, The Shadows, Cliff and Jet Harris and Tony Meehan amassed an incredible total of 2,890 points" in the NME's analysis of the previous year's best-sellers charts. We followed all their fortunes, making no great distinction between those who had drifted off elsewhere and those who still called themselves "The Shadows".
The Tony Meehan Combo 
For Shadowmaniacs like myself, the year began with a new Single from Tony, and the news was splashed over NME thus: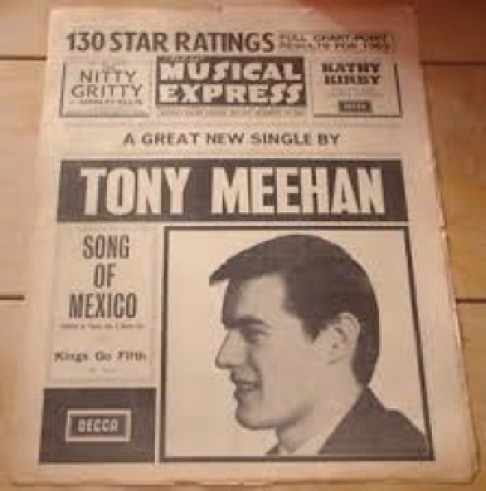 Song of Mexico was another great Jerry Lordan offering. Recorded on 29th November 1963 and released on 16th January, it was produced by Tony for Decca. With the B side Kings Go Fifth, composed by Tony, it is still one of the most treasured items in my collection, despite the fact that it only reached No. 39 in the charts. I think this was the sleeve of the disc as it was marketed in Sweden.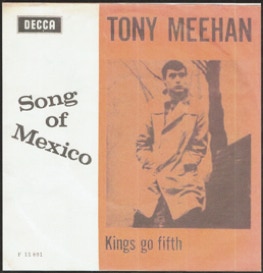 On the subject of this unique record, I should like to quote at some length a person identifying himself as Jimbo, writing online in 2017,  because I couldn't say it better myself. 
"Song of Mexico was understandably fairly similar to Scarlet O'Hara (though there was no drum solo) and featured the tried and tested arrangement formula. And what an arrangement - Tony has clearly worked hard on this one, with lead guitar providing the theme before the orchestra takes over, starting with a Mariachi-styled re-statement of the main motif and leading into a lush string second theme. This was a great record.
"The B-side was no less interesting, another (Meehan-composed) instrumental with a punning title reflecting on the Frank Sinatra war film "Kings Go Forth" (not "fourth"). Joe's throaty flatwound guitar strings are as much in evidence here as on the A-side (or Scarlet O'Hara), with a delicious orchestral middle section which alternates the melody between strings and a solo clarinet - Tony really was a musical genius.
"But… this was it. Not only the end of Jet Harris and Tony Meehan, but the end of Tony Meehan's second career as a recording artist." 
Tony no doubt had contractual obligations with Decca to keep going after Applejack, and had been forced to continue touring without Jet. The Tony Meehan Combo, as the band was hastily named, was made up of some excellent musicians. Joe Moretti played lead, as indeed, unbeknown to fans, he already had on the studio recordings of Scarlet O'Hara and Applejack! John McLaughlin was recruited to play rhythm, while John Paul Jones played bass. Glenn Hughes was on baritone sax. The account of the Tony Meehan Combo below is written by Chris Hughes, who played soprano sax and clarinet, and is taken from his own webpages. 
"The Combo…
"The swanning about all over this and other countries was All Very Well, but you spent much of what you were paid for it just finding accommodation, food 
and the like. With Jet Harris & Tony Meehan, we band members were paid a flat wage—I think it was around £35 per week (remember, this was 1963!). There was always the unspoken promise of more if the records made the act more successful, but then poor old Jet was injured when travelling as a passenger in a car, and never worked with us again. I blush to admit that it was I who suggested the name "The Tony Meehan Combo", which sounds a bit twee today, but remember, this was… well, you know.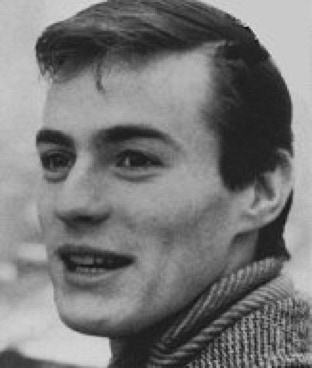 "The obvious thing to do was to have Joe Moretti move out front. When we made the records Scarlett O'Hara and AppleJack, Jet was having trouble learning the arrangements, and because studio time was limited, Joe laid the solo tracks. None of us said anything for years, until Joe himself told the story in an interview. He was, I think, rather bitter about it: he'd had a small lift in his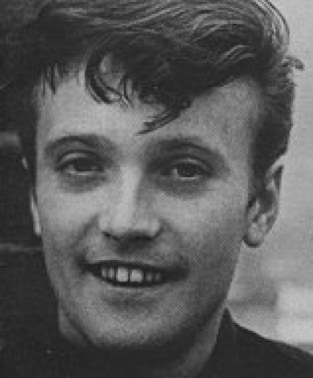 wage from the group, and been provided with the same luxury hotel accommodation as Jet and Tony enjoyed. Meantime the rest of us found digs where we could. Any old how, Joe was obviously the man for the job. Joe's accompaniment role was covered by a young jazz-oriented musician, very clean-cut, who favoured the same kind of Ivy-League suits as Glenn Hughes. He also turned out to be a massive talent—his name was John McLaughlin.
"We now had a very nice group, which played out the remaining bookings, and promoted a new record, another Jerry Lordan number, Song of Mexico. In the middle eight I provided a trio of soprano saxophones, courtesy of Ampex multi-track recording, and had a few bookings from other producers on the strength of that sound. Nice.
"It was on one of our last gigs, in Lowestoft I think, that we came off stage to hear that President Kennedy had been shot—they say you don't forget where you were and what you were doing when you heard that news, and they are right."
Just as it was with The Shadows in 1964, the tide of fashion was against the Tony Meehan Combo. Dave Nicolson acknowledges it like this it in his biography of Jet:
"They even managed a minor hit with Song of Mexico in January 1964, but 
the group disintegrated soon after, as Moretti explains: 'Oh, what a change came over that band. Within a month [of John McLaughlin joining] we had transformed our repertoire, apart from our two chart hits. Jazz took over from the pile of shite we were playing up until then. Of course, the kids came to hear pop music, and when they didn't get it, they started to stay away. Within a couple of months there were no more bookings. The band folded soon after that."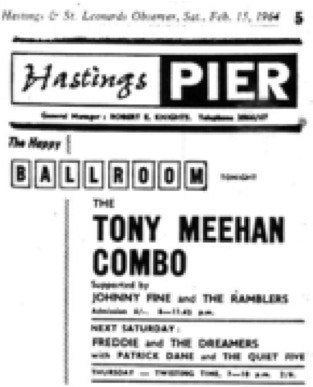 Tony went back the studio as an A&R man and enjoyed a long and fruitful career behind the scenes.
The rest of 1964 was still a lot of fun for me. I was now 16 and at the end of the school year there would be "O" Levels. My best friend at school was Lulu, another Shadows fanatic.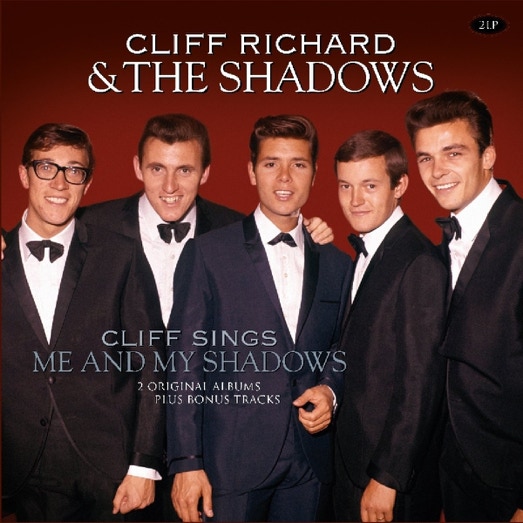 When the Shadows made one of their tours, we naturally thought we were grown up enough to go and see them, on our own and without Mums and Dads. Here I'm going to quote from my own mini-autobiography Once a Teacher, (Amazon Link) written 50 years later.
Excerpt from Once a Teacher
by Chris Colverson
◆◆◆
 "….they're back, this time appearing in Kingston and Croydon, and at 16, I am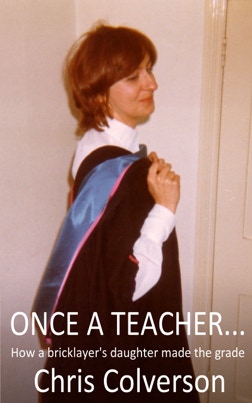 deemed old enough to go to see them accompanied only by Lulu, who is another ardent admirer. We want to catch both concerts… After all the preening and wardrobe adjustments, the hair-dos and the make-up (Well, you never know, we might meet them!) here we are, Lulu and I, on the top of a bus to Kingston… And we got Hank's autograph, too. 
It's a summer of adventure. Lulu and I are determined to get those autographs. We tell our parents we are going to Oxford Street to buy dresses, but head straight for Soho! We hang about outside the music publishers in Denmark Street and visit the "2is" coffee bar where Cliff and The Shadows were "discovered". We sit and eat our sandwiches in Soho Square and waylay various Artistes of the day with our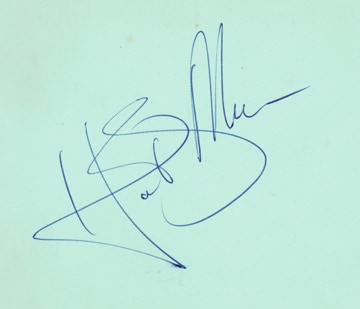 autograph books. Wherever we go, we are told, "You've just missed The Shadows, luv! They was here earlier on…" but never mind, we got a lot of the rest. 
…In a couple of weeks it's the Sixth Form for me. But in the meantime, given a fiver for passing my exams, I make a bee-line for the second-hand shop at the bottom of Sutton High Street and hand over four pounds, nineteen and eleven for the acoustic guitar that has been in the window for months. Bert Weedon, it seems, will now teach me how to Play in a Day."
◆◆◆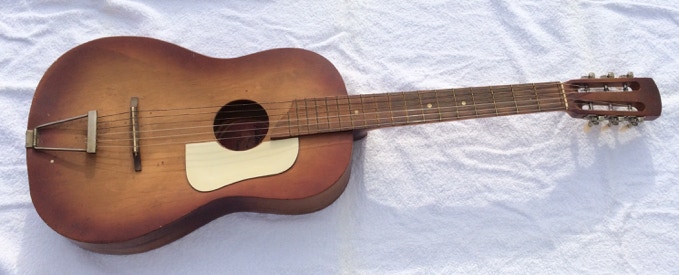 Our day lurking about the ABC Kingston was also recorded in the five-year diary that I kept during my teenage years. Because it was the school holidays, Lulu and I arrived very early, done up to the nines with our back-combed hair and high(ish) heels. I remember that I had chosen to wear an olive green top because it made my green eyes look greener! And no doubt because Lulu was a pretty attractive young lady, we managed to convince the back-stage doorman that we were with "Fred", the Roadie. Thus we gained entrance to The Shadows' dressing room a good while before they did… Ok, so it's, yeah, well, a dressing room - empty, of course!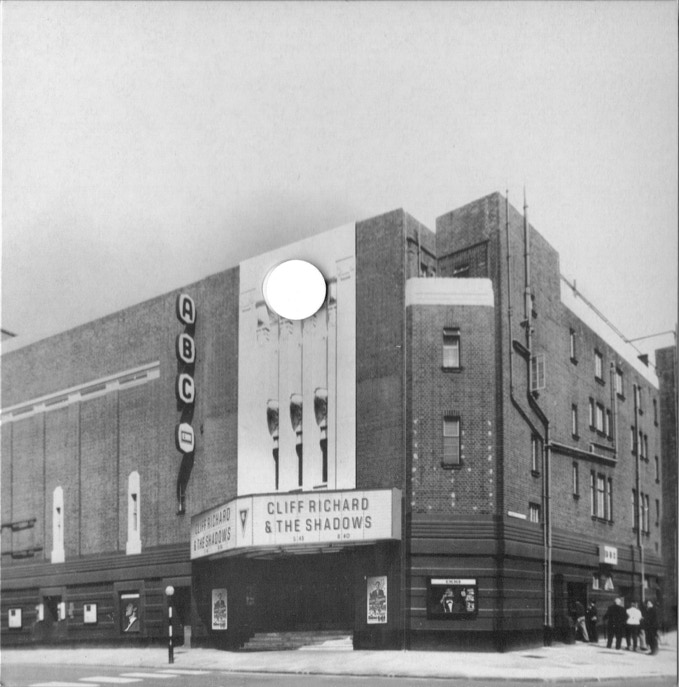 The ABC theatre, Kingston (from the CD inlay)
Undeterred, we combed the surrounding area and were told that the Shads had all been sitting in the greasy-spoon café opposite, just a little earlier, having lunch there (not a very likely story). We found a car that we identified as Hank's and scribbled the details down in our autograph books.
 And finally, we met them! Hank, Bruce, Brian and John breezed through the foyer in the mid-afternoon.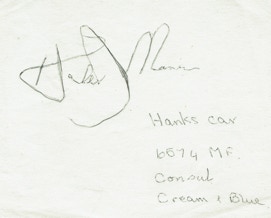 I rather doubt it! And this autograph is traced.
This time I did it! Jostled forward by the other girls in the crowd, I got autographs from Hank, Bruce and Brian; and Hank spoke to me! What he actually said was, "Don't push, luv!" Oh! The excitement! Here (with rather a lot of emphasis on John Rostill, who slipped by me in the foyer), is a video of how they looked in that truly unforgettable moment in 1964.
I have no recollection of the actual concert at all, and I can't even remember whether we did defy my parents and make it to Croydon to see them again; but here, just to remind us what it was all about, is a clip of the Shadows, playing live at the ABC Kingston with Cliff a couple of years earlier. Jet was still playing with them in 1962, of course, though Tony had left by then.
The Shadows Live at the ABC Kingston 1962 - Medley: Apache/Shazam
The Shadows Live at The ABC Kingston 1962 - Shadoogie
The Shads, as I now called them, had reached the charts in the spring of 1964 with Bruce's beautiful composition, Theme for Young Lovers (which is, incidentally, my husband Ron's favourite Shadows' track). 
It made it to No.11 and the B side This Hammer was great as well!
The next Single, The Rise and Fall of Flingel Bunt, which hit the charts in May, got them up to No.5 again. Unbelievably, for the next generation of Shadows fans, Flingel Bunt (authorship Hank, Bruce, Brian and John) was the first time they'd heard them!
The Rise and Fall of Flingel Bunt
Some readers may be interested in this version of Flingel Bunt from 1968. Brian Bennett was in hospital with suspected appendicitis when this was filmed and who do you think sat in for him at The Talk of the Town?
Tony Meehan playing with the Shadows in 1968
However, during their summer show of 1964 in Yarmouth, the Shadows had experimented with a 25-minute film called Rhythm and Greens. As Brian says, "it was basically The Goon Show meets Magical Mystery Tour...One idea behind it was to portray a short but hilarious history of life on Britain's beaches. We started off as cavemen singing the title track and we briefly became Romans, pirates and legionnaires." 
Well, I appreciated the thought behind it, but this was just plain silly!
Film clips from Rhythm and Greens
The Single Rhythm and Greens was supposed to poke gentle fun at the trend towards Rhythm 'n' Blues, but nobody got the joke, and it only reached No.22.
All the same, on 8th November 1964 Cliff and The Shadows were still queuing to be introduced to Her Majesty the Queen, along with The Bachelors, Cilla Black, Kathy Kirby, Brenda Lee, comic Bob Newhart, Lena Horne, That Was The Week That Was star Millicent Martin and compere David Jacobs at the Royal Variety Show.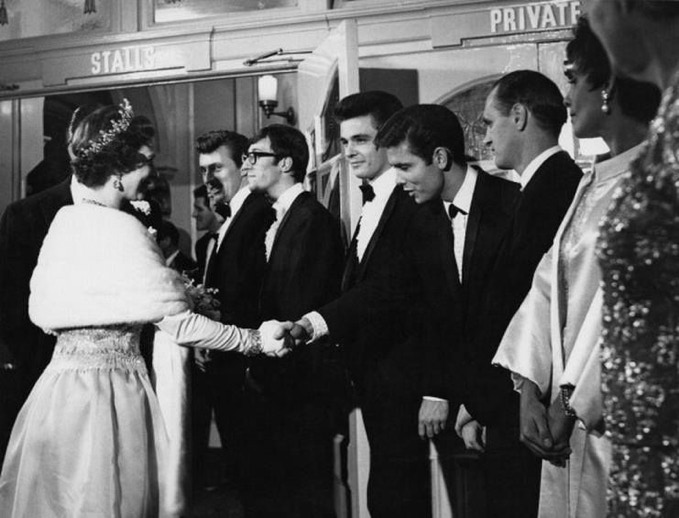 Cliff and The Shadows meeting Her Majesty the Queen at the London Palladium 8th November 1964
In time for Christmas, on 22nd December 1964, Cliff and The Shadows started a season of pantomime at the London Palladium that ran until the following April. These were the days when you got taken or sent to see concerts for your birthday treat. Early in 1965, therefore, I saw them in Aladdin. Cliff played the lead. Says Bruce: "John got lumbered with the role of 
Poshee, Brian was Noshee, Hank was Washee, and I got stuck with Wishee"
Bruce, Hank, John and Brian had written all of the musical score.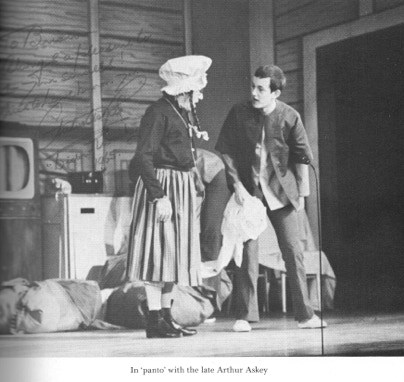 Picture from Story of the Shadows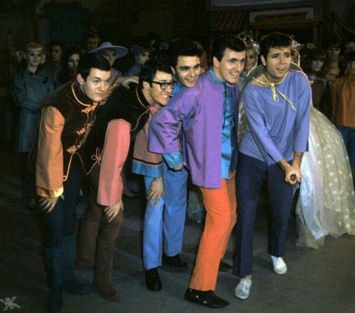 It was funny, of course, and great fun, watching our heroes messing about in costume, particularly Brian doing the laundry with Arthur Askey, I thought. There were a couple of really nice tunes there, and something I rather liked about the Single in November, Genie with the Light Brown Lamp. 
Genie with the Light Brown Lamp
But, by now, it was all a long way from FBI and I can tell you what it wasn't – Rock 'n' Roll! I bought their Singles whenever I heard of one, and I surely did watch them, with John Farrar, singing the UK entry for the Eurovision Song Contest of 1975. Of course I did!
The Shadows at Eurovision 1975
But didn't see them all again for 45, I said, 45 years! When I did, it was at a phenomenal concert at the O2 in September 2009. In the time honoured way, I missed the first few numbers because our car was involved in a minor crunch en route…
Whatever you do, don't miss it! There were more than 40 note-perfect numbers in the Cliff Richard and The Shadows The Final Reunion shows.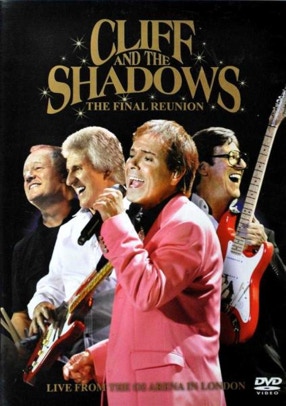 Cliff Richard and the Shadows - Sea Cruise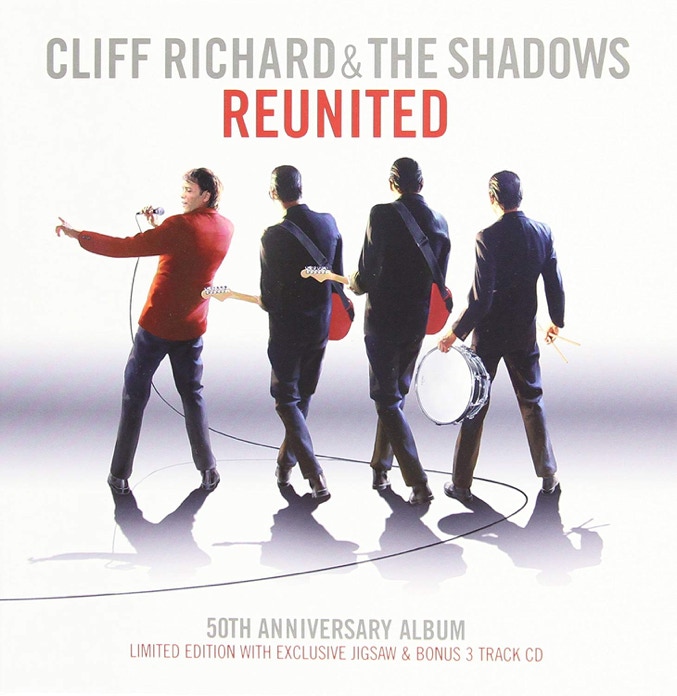 This web site doesn't save any cookies or any personal data. 
Google, however, will track which YouTube videos are played.
If you own the copyright to any content here and wish to receive credit or have it removed, please contact me and I will respond promptly.