Hello Brian!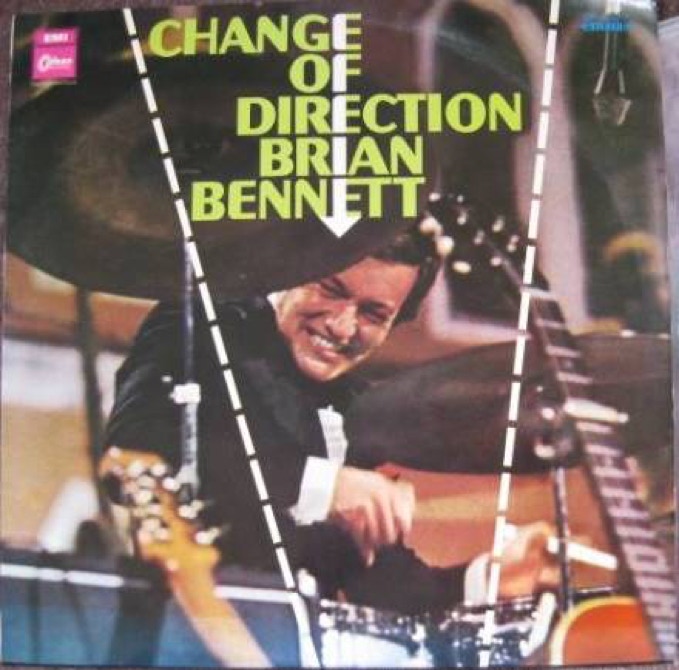 The first thing we wanted to know about Brian in October 1961 was, of course, "Is he any good?" Well, see what you think…
Foot Tapper at the Final Tour O2 concert
Brian Bennett Esq. was standing in the pit in the Queen's Theatre in the West End, where he had just agreed to take over from drummer Andy White in a show called Stop the World, I Want to Get Off. Suddenly the discussion about the show was interrupted by a phone call from his wife Margaret. It was September 1961 and Brian was then working the summer season in Yarmouth with Tommy Steele, but he had just accepted the London job to begin around Christmas, at a cushy twenty-five pounds a week. Excusing himself from the conversation with Andy, Brian took the call.
"Bruce Welch has just called," said Margaret, "and he'd like you to join the group – it's The Shadows you know…"
When Brian later phoned Bruce to tell him that he couldn't accept because he was currently with Tommy Steele and had just been offered a West End job, Bruce asked him what he'd be getting and said they'd double it! At fifty pounds a week, the offer proved irresistible. When Brian asked Bruce when he wanted to start, he said, "Tomorrow." Says Brian, "Before I knew it, Peter Gormley was driving me up to Birmingham to join Hank, Bruce and Jet for an appearance on the TV show Thank Your Lucky Stars. I certainly thanked mine."  
It was indeed the day after this conversation that Brian appeared on TV with The Shadows, miming to Kon-Tiki. Luckily, perhaps, for Brian, Thank Your Lucky Stars was "one of the pop shows on television that allowed groups and singers to mime to their records… Everyone did it," says Bruce.
In his NME article in October, Tony had given Brian his blessing. saying: "I think The Shadows have secured a really fine drummer in Brian Bennett. I know him very well – he's extremely capable and in close touch with the idiom. What's more, he should have a good deal of fun with the boys."
So how difficult was it to take over from Tony? The first few days couldn't have been much fun!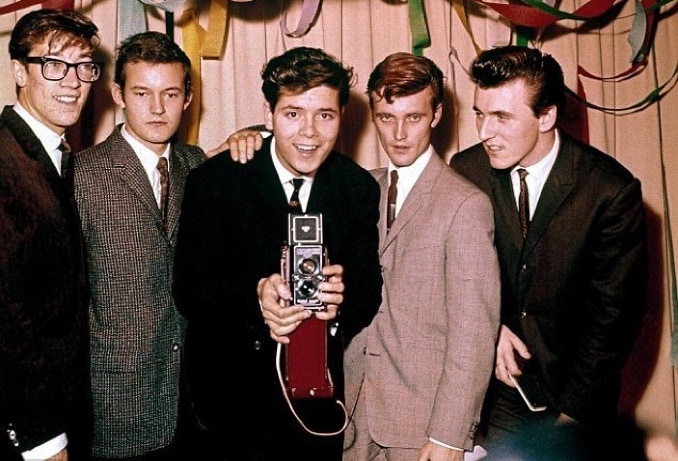 Brian (2nd from left) at Cliff's 21st Birthday party 12th Oct 1961
Says Brian: "I preferred to stay very much in the background in those early days; I'd hate talking on the radio as I'm a terrible speaker, and if a camera with a red light on it even looked as if was going to point in my direction, I'd feel uncomfortable!"
But even if he was a bit camera-shy, Brian found taking Tony's place at the drum kit for the remainder of The Shadows' summer season at Blackpool relatively easy.  On his website, drummer Mike Dolbear quotes Brian as saying:
"I just used my ears and had a passion to be good. Tony Meehan was one of the great drummers. He brought a lot to the band and was absolutely perfect for The Shadows. I liked his work and tried to be true to it, but over a period of time, without anyone noticing, I tactfully brought more of me to the table."
Poor Brian! Thirty years later people would still come up to him in the street and call him "Tony" and he was always referred to as The Shadows' "new boy". But Brian came with excellent credentials, and wasn't really that new. He had known the group since the days of the 2i's, and had worked with numerous groups and artistes, including such stars as Gene Vincent, Eddie Cochran and Marty Wilde.
So, let's take a closer look at the unassuming Brian, who inherited all this and must have felt just a little bit out of it.
Brian Bennett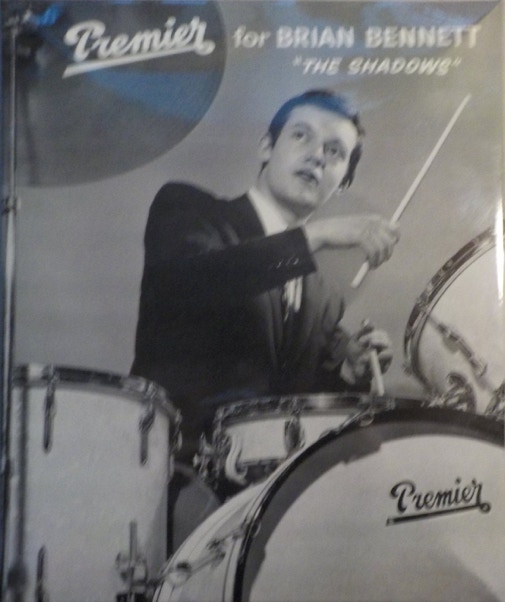 Born: 9th February 1940, London
Height: 5ft 9ins.
Weight: 9½ stone
Eyes: Brown
Hair: Brown
Instruments: Drums, violin, piano
Although Brian sounded a bit posh, he wasn't really! He started pulling his weight straight away by writing the B side of Wonderful Land, the humorous Stars Fell on Stockton; and he soon became a prolific composer of hits for both Cliff and The Shadows. 
Together with Bruce, Brian co-wrote the million-selling song Summer Holiday, for which he got his first Ivor Novello Award; and he later worked extensively on composing other music for film and pantomime. Here is Brian playing his composition, Little B, which was recorded in one take for The Shadows' second album, Out Of The Shadows.
Like the rest of The Shadows, Brian was born during the war. He was evacuated as a baby with his Mum, Hilda, to Worksop in Nottinghamshire, while Dad, Laurie, formerly in the printing business, went to fight in the African campaigns.  
 Brian remembers acquiring his first taste for music after they had come back home to New Southgate: "It was to my enormous delight one day in 1944 that I heard what was apparently the Glenn Miller Orchestra coming over the wireless live from London's Aeolean Hall. From there it was one short step to locating as many of my Mum's pots and pans as I could, turning them upside down and bashing the living daylights out of their bottoms with a couple of spoons."
The Bennett family moved to Farndale Avenue, Palmers Green, after sharing a council house for a while with an aunt, uncle and a couple of cousins, before they got a flat of their own in the same road. Brian started at Hazel Lane School and got interested in the violin but after a few lessons went back to the upturned pots and pans. By the time he was a member of Winchmore Hill (Secondary) School Orchestra, Brian had his own drum kit and was being influenced by the likes of Basie and Ellington, Gene Krupa and Shelley Mann. He was determined to be a professional musician, and began by playing in a dance band called The Esquires.
At fourteen, Brian left school "completely unqualified", and went straight into show-biz with his own group, The Tony Brian Trio, which featured piano, guitar and drums. He had to save up to expand his kit by working at the printing works with his Dad and doing an early-morning paper round!
It was more or less inevitable that Brian would end up at the 2i's in Soho in 1957/58. In fact, in a curious reversal of things to come, it had been Tony who replaced him as house drummer at the 2i's when Brian left to join The Playboys − a band that Tony himself had just assembled to back Vince Taylor!
In an online tribute, Mike Dolbear tells how Brian remembers the first time he met Hank and Bruce.
"I was about 15 and was playing Peggy Sue at a gig. At that time I didn't know Jerry Allison (The Crickets' drummer) was playing paradiddles. I only really found out when I met him years later, but he had this muffled sound. I put a duster over my snare drum and took the snares off to do the number. It sounded pretty good and I remember these two lads from Newcastle came up to me and were interested in how I'd got that sound. It turned out that they were Hank and Bruce. Of course, I couldn't understand them at the time," he grins. 
Brian cut his first hit Single along with his mate Licorice Locking in Marty Wilde's Wildcats. Marty's Teenager in Love got to No.2 and was followed by two more Top Ten hits in 1959, Sea of Love and Bad Boy. There was a tour with Marty, during which Brian drove the band-wagon as well as doing everything else!  
Marty Wilde - Teenager In Love with Brian and Licorice
In the autumn of 1961 The Wildcats went out on their own. They recorded an instrumental Single with Norrie Paramor, now calling themselves The Krew Kats. Trambone made it to No.33 in the charts.
On top of all this, Brian also had experience with TV and radio broadcasts, had done session work for both Norrie Paramor and Joe Meek, and had just spent the summer in Yarmouth, backing another star, Tommy Steele. So when he had the phone conversation with Bruce, he was more than qualified for the job. They set off for Australia and New Zealand almost immediately afterwards.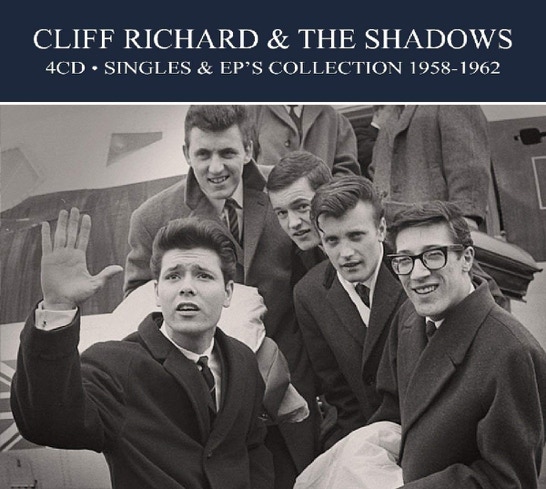 On this first tour with The Shadows, Brian got a surprisingly warm welcome! His style was quite a touch less on the Jazz side than Tony's, and was recognisably that of a Rock 'n' Roll drummer – but the fans didn't seem to mind very much, once they'd got used to the idea. For some of them, it was getting used to the idea that was the problem. Says Brian:
"The only thing that was slightly disconcerting was the fact that the Australians and the audiences in the Far East were obviously not aware that Tony had left the group as they kept shouting his name whenever I did a drum solo. Mind you, people still do that today, twenty-two years on, they'll say, 'Hello, Tony… er… I mean Brian.'…"
During the rather awkward transition period, there were other complications. In November, while they were Down Under, Norrie Paramor released their next single, The Savage, from the film The Young Ones, which would premiere in December. Both the film and the record featured Tony, of course. The New Musical Express had carried a full front-page advertisement on 10th November, simultaneously calling upon its readers to "vote for your stars". It showed publicity material that included Tony, and not Brian.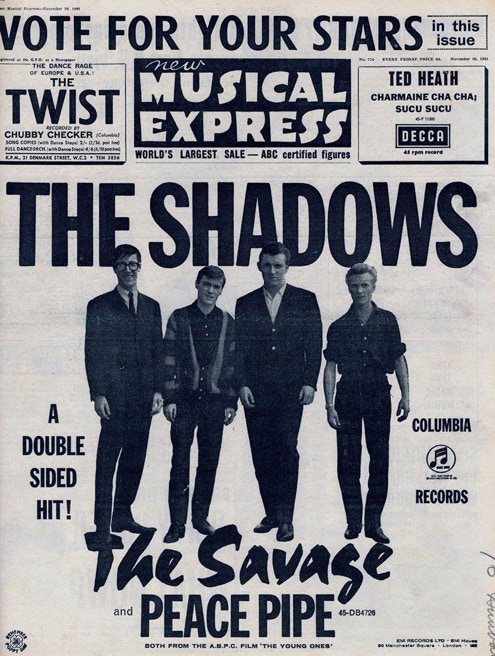 I've got to tell you that this front page did not at all upset me.
As it happened, The Shadows didn't think The Savage was right to be a Single (possibly because it hurt Bruce's hands so much to play it) but, in any case, they just hadn't been consulted.  Says Hank: "Bruce and I felt really narked, as up until then we'd been involved in the choosing of our Singles." When they expressed this view to newspaper reporters while they were abroad, they got "a very irate" phone call from Peter Gormley, who said that "Norrie Paramor was very upset" that they felt that way. "That makes five of us, then!" retorted Hank.
To make matters worse, there were now rumours that The Shadows were planning to split from Cliff, which had to be vigorously denied by both parties. But despite all this, the tour of Australia and New Zealand was a success and the record sales in Australasia doubled while they were there. 
The NME article reviewing their new release had been favourable, and The Savage made it to No.10 in the Singles charts, making it their sixth consecutive UK hit in less than 18 months.
Cliff and The Shadows came back to star in Sunday Night at the London Palladium, accolades in the NME Poll Winners' charts, the resounding success of The Young Ones and plans for Cliff's next movie Summer Holiday.
In the end-of year NME points table (based on 1961 charts), writes Mike Read, "The Shadows came a very creditable third. Elvis had 1,525 points, Cliff 1,053 points and The Shadows were breathing down his neck with 1,046, while their nearest rivals, the Everly Brothers, as fourth most successful act of the year, notched up just 815."
So after a somewhat shaky start, Brian became a stalwart, indispensable and permanent member of the group, composing and arranging and, in his good-natured way, joining them in dressing up and clowning about in pantomime and on film. For many younger fans, Hank, Bruce and Brian are The Shadows! They appeared together for the rest of the group's glittering career.
Here is another much later edition of Brian, playing on Cliff and The Shadows' latest Single at one of the phenomenal Final Reunion concerts at the O2 in 2009. I know! I was there, a mere 48 years after he joined the band!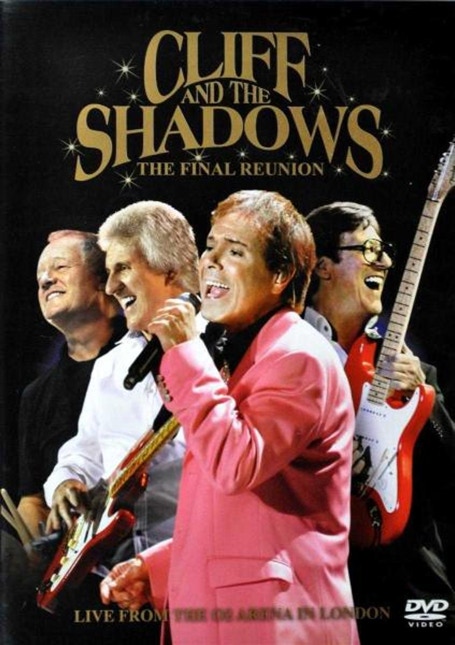 Cliff Richard and The Shadows - Singing the Blues, O2 Concert 
Just as a matter of interest, Shadowmaniacs might like to take a look at these Wikipedia pages, showing where they went and what that tour grossed. It was rather more than £50 a week, I think…
This web site doesn't save any cookies or any personal data. 
Google, however, will track which YouTube videos are played.
If you own the copyright to any content here and wish to receive credit or have it removed, please contact me and I will respond promptly.