Tony Quits The Shadows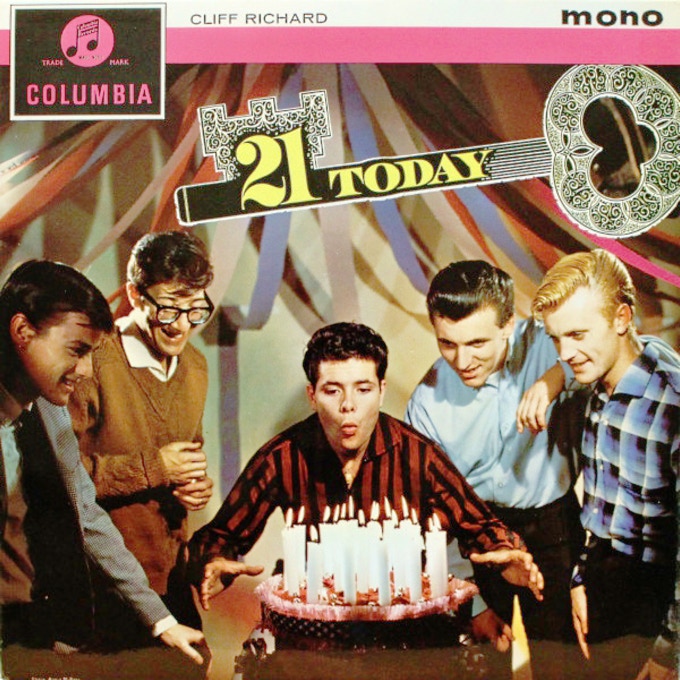 The unassailable fact was that by the time this LP was released, on 14th October 1961, Tony Meehan was no longer a member of The Shadows.
I was heartbroken!
The blow was so shocking and so profound that even now I can't remember how news of this earth-shattering event reached my ears. Was it on the radio, in New Musical Express or from some beastly girl at school? I can only say that when I realised what had happened, I was very sad indeed. I appeared at the family tea-table dressed all in black and got told off by Dad for being silly.
Personally, I didn't think it silly at all. I clutched my copy of THE SHADOWS LP to my bosom. It was the most recent picture of Tony that I had, and as far as I knew, it would be the last. The Shadows might go on (well, would they?) but things could never be the same again. And that meant the Golden Age of Rock 'n' Roll was over, too. The Big Question was "WHY?" It hung around unanswered for years. Below is how NME broke the story.
STOP PRESS! NME Friday 6th October 1961
On Friday 13th October an article giving a reasonable explanation, and mostly written by Tony himself, appeared in NME. The matter had been given long, hard thought, he said, and it had all been talked over with Cliff and Peter Gormley, The Shadows' manager. One reason was that Tony wanted to spend more time with his family: another was that there were what are usually referred to as "artistic differences".
The 1961 article, which allowed Tony to bow out with grace, made no mention of a disagreement in the band. Details emerged very slowly over time.  Writing in The Story of The Shadows in 1983, Mike Read stated that Tony had been "kicked out" in September. And Ooooh! That did make me cross! It went against all that Tony had said at the time.
In his 1989 book, Bruce claimed that Tony had "stormed out". In Cliff Richard, The Bachelor Boy, published in 2009, however, Tony is quoted as saying, "I left The Shadows because we had a row. I was under a lot of stress and pressure one way or another. I got tired of the whole showbiz thing. I wanted to do something with my music and they were getting into the whole Summer Holiday trip. I didn't like that direction."
In the 1961 NME article, Tony had expressed this as:
"Quite frankly, I'd had enough touring. However well you may be doing in show business, I believe that it's equally important to have a personal life. Now my private life is very happy indeed, and I want to enjoy it – but that is virtually impossible when you are for ever on the road…I have many hopes and ambitions, none of which were being realised while I was playing with The Shadows."
Said Tony: "I'm taking an intensive course of drum tuition with Max Abrams, from whom I've already had a few lessons – and with a view to the future, I also want to study voicings and arrangements." Tony reported that, although his ultimate ambition was to form his own group, he was also interested in working with a big band just for the experience; and in the meantime, he was "anxious to undertake as many sessions as possible here in London" and "hoping that it won't make too much difference financially".
Hang on a minute! Tony Meehan looking for work as a session man? Even when I was thirteen, that didn't sound right! Shadowmaniacs, of course, will want to know exactly what happened: the where, when, why, and how of the situation, the background and the consequences. So let's start with the article itself.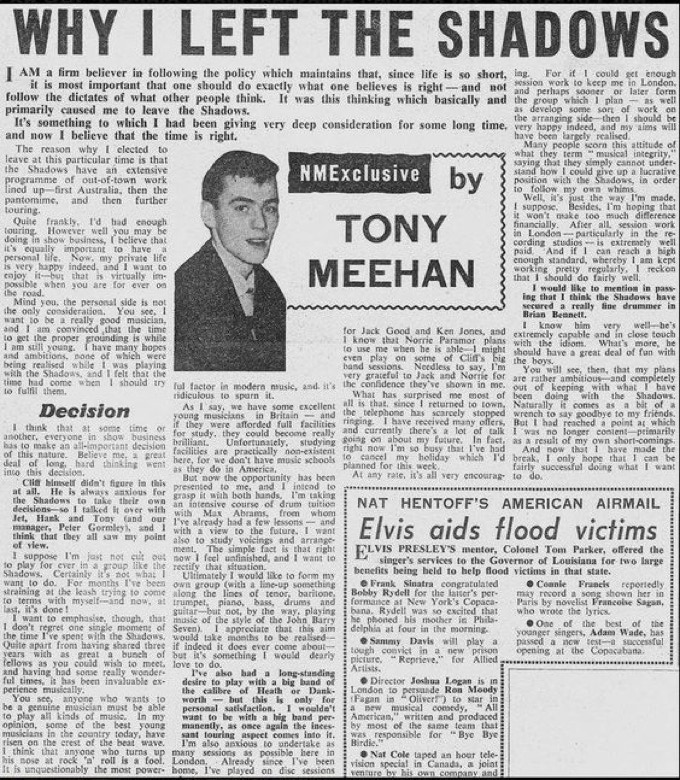 The Background
The Shadows had made a brief tour of Scandinavia with Cliff, shortly before beginning their season at the Opera House in Blackpool on 28th August. Cliff had taken over from Shirley Bassey as top of the bill.  Looming 
ahead was a tour of Australia and New Zealand, which would begin in October, followed by a pantomime and another movie that would involve shots on location in Europe (Summer Holiday).
Jet's biographer, Dave Nicolson, notes that while they were in Blackpool, the first solo album THE SHADOWS had been released. It "stormed into the LP chart for a 57 week run and made No.1. That same month, their new Single entered the charts…"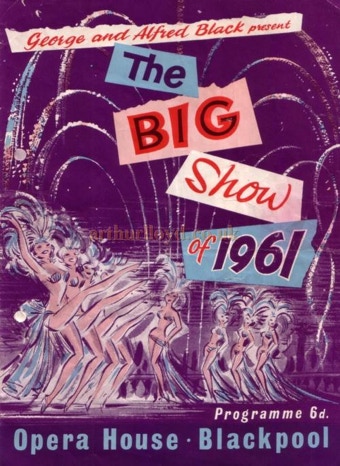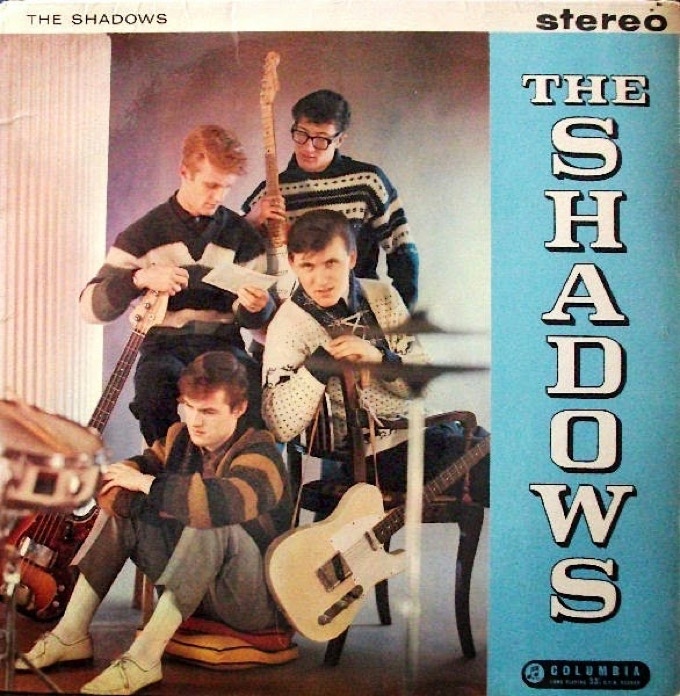 Nevertheless, he adds, the atmosphere at the time was difficult:
"On the surface everything looked fine, but relationships within the group were becoming increasingly strained. The constant touring, too few days off, the domestic pressures of newly-weds and babies, and the irritations associated with living in each other's pockets for much of the year were all beginning to take their toll. Hank was pretty easy going by nature, but Bruce was both a worrier and a perfectionist… Tony Meehan's propensity for showing up late for performances worried him greatly… "
In The Story of The Shadows, Mike Read quotes Bruce on his fairly long-standing view of their youthful drummer: "Tony's attitude really was annoying the group more and more. He had this amazing pomposity and confidence for a seventeen-year-old and used to adopt such an incredibly superior attitude towards other people that it was embarrassing to be in his company when he was behaving like that."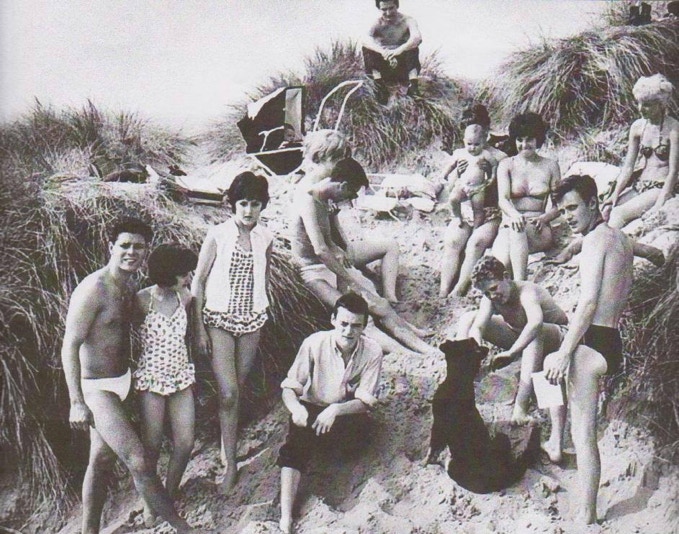 A happy day off in Blackpool?
And long before October 1961 it was a well-established fact that Tony's apparent inability to wake up in the morning and be ready for things on time had been driving Bruce up the wall.
On one occasion, says Bruce, "when we were due to do a concert in Leeds, Tony left so late that he missed the train connection, caught a later one, and arrived at the theatre after the show had started. We just went on without a drummer. What else could we do? Half-way through our act, Tony nonchalantly ambled on to the stage, to thunderous applause from the audience, without even bothering to change into his stage clothes, and proceeded to join in."
On another, it had come to fisticuffs. Bruce adds: "It seemed he had no respect for anyone, least of all his elders. One night he and Hank had a bitter argument in the dressing- room before we were due to go on stage, and Tony actually attacked Hank and bit one of his fingers."
Hank's account of this episode gives a bit more detail, but it is also indicative of attitudes within the group. Mike Read quotes Hank as saying:
"Whenever we went to collect him to go to a gig he'd still be in bed. Not only that, but he'd get shirty when we woke him up, never apologise and be totally unrepentant. Tony had always been very composed and self-assured even when he was fifteen or sixteen, but it was slowly starting to get up our noses. I had a terrible fight with him in the dressing room before a show one night when he sank his teeth in my finger right down to the bone. I panicked for a while, as there's not much call for three-fingered guitarists, but it didn't drop off! He actually had no respect for his elders at all, in fact he always displayed such arrogance towards Sam Curtis [their band manager] that one day Sam saw red, turned Tony upside down over his knee, pulled his trousers down and gave him a good spanking!"
Let's not forget that amongst the "elders" referred to here, Hank and Bruce included themselves, both of them still 19 to Tony's mere 18 that October!
Tony was later to comment: 
"When I joined the group I was a 15-year-old boy, and not a man. We toured constantly, doing shows twice nightly and three times on Saturdays, and never got a holiday and rarely a day off. My timekeeping problem was probably due to physiological reasons caused by constant tiredness, but I did what I had to do as far as the music was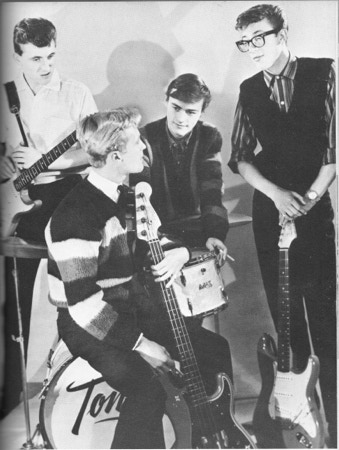 concerned. Initially, we had a unique quality. We were all from different backgrounds, but the chemistry was there and very good. We could be very volatile, but we were creating something and trying to find ourselves.
"With the Shadows, I toured the US, South Africa and Scandinavia. When we did a six month season at the Palladium, they had to start without me as I was taken ill."
There had certainly been friction during the South African tour earlier in 1961, when Bruce and Tony were sharing a room. Says Bruce: "On the day we were due to fly home to England, he overslept yet again…He was still asleep without a care in the world. I managed to wake him and with some urgency told him we were about to leave for home. No response. Tony seemed to be in a daze. His eyes were open, but were glazed over.
     "'Come on. Tony, we'll miss the plane,' I said, slapping his face to bring him round. He grunted and groaned but didn't move. I shook him again, and still no reaction. 'Right,' I said, giving him an ultimatum. 'We are leaving in five minutes.' No response. 'I'll leave you here to get ready. And I'll be back when the taxi arrives. Come on, there's not much time.' I left him there and went back to the hotel foyer and waited with the others.
"When the taxis finally turned up, there was still no sign of Tony. I was furious. I knew exactly what had happened, and sure enough when I rushed back to the bedroom, I found him flat out on the bed, fast asleep. I was livid. I lost control, threw his tickets and passport at him and stormed out of the room, slamming the door behind me…We left without him. Tony did eventually make it back home, but his days as a Shadow were coming to an end."
Crunch Point
The immediate cause of the row in September 1961 was Tony turning up late for a show on Friday 29th. He had missed most of the Shadows' set, which closed the first half, and would only be performing as required in Cliff's spot before the finale.
Perhaps Mike Cook, another of Jet's biographers, was understating things when he wrote, "Jet was beginning to get a little weary of the situation," when Tony arrived late for the gig in Blackpool.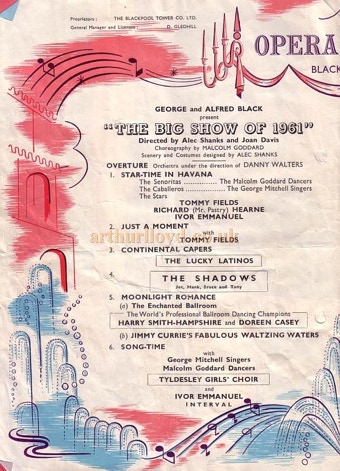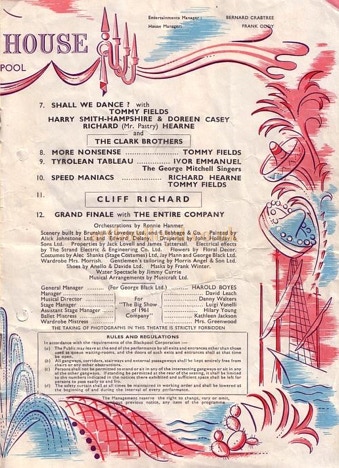 Still writing with feeling more than twenty-five years later, Bruce described the incident thus: "Tony's general lack of concern and commitment to the group, and his unprofessional behaviour, caused him to make another late entrance during one of our Blackpool performances. Just as we finished playing FBI, he sidled out on to the stage and sheepishly climbed behind the drum kit. There was no apology. By now, Hank, Jet and I had had enough."
Backstage
The row afterwards appears to have been about opposing attitudes to personal and professional needs. In general, Tony's priorities differed from those of the rest of the group. To him, the success of The Shadows just wasn't the most important thing in life, and it was his apparent lack of concern over the seriousness of the situation on that particular occasion that seems to have been the last straw. No doubt other differences in temperament and outlook also played their part in the final row. Bruce is quoted as saying:
 "After the show we had a terrible argument in the dressing-room. It got very heated and Tony walked out, roaring, 'If that's your attitude, you'd better get yourself another drummer.' So we took him at his word. We needed a replacement immediately – we were not interested in bringing in a deputy for the season, we wanted someone permanently. We had [one more week of] a theatre season to complete as well as TV and recording commitments to fulfil. Subconsciously we all knew who we wanted to take Tony's place."  
I'm sure they did! If we read Brian's account, we can see that Bruce approached him next day! It was just two days after the row that Tony was replaced by Brian. Says Bruce: "The first time Brian Bennett appeared with the Shadows, he mimed to our hit single, Kon-Tiki, on a TV show called Thank Your Lucky Stars." Brian was rushed up to Birmingham to record the programme on Sunday 1st October and on the same day he appeared at the Birmingham Hippodrome for 5 p.m. and 8 p.m. shows with Cliff! The TV programme aired on Saturday 7th October. 
So this now seems to have been the last in a series of spats, probably with various threats and promises being made on other occasions. They all knew roughly what they wanted to do straight away and people had already started to make contingency plans. By the time his article came out on the 13th Tony was back in London and had already done some session work for Jack Good and Ken Jones.
So there you have it. As awful as it was for Tony to be leaving right there and then, they were all agreed that they'd reached the point of no return.
The immediate consequence for Cliff and the rest of The Shadows was awkward. Contractual difficulties to be ironed out must have reflected the fact that Jet was the named leader of the group and Cliff, a close friend of Tony's, its employer. The Shadows also had joint assets and various contracts as a separate entity from Cliff. There was a TV appearance next day and a tour beginning a week later.
Meanwhile, there was the problem of the release of Cliff's LP, which was to be on his actual 21st birthday. The LP cover-shot had already been taken and printed, showing Jet still with blond hair, as in The Young Ones, and all the Shadows admiring the cake. One of the tracks, Happy Birthday, faded into what was obviously meant to represent a jolly gathering of all of them, joking about who was now the oldest and sharing some orange juice with "the young ladies". It would have been very good PR, but by the time the LP came out it was all over, including the shouting.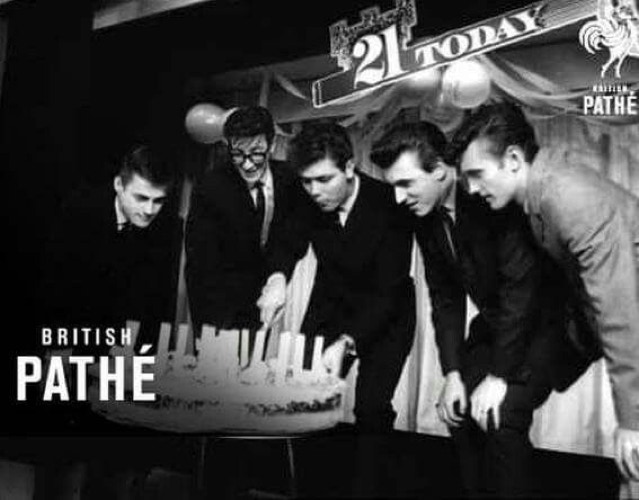 EMI threw a real birthday party for Cliff in London on 12th. The guests included Marty Wilde, Helen Shapiro, Frank Ifield, DJ's Pete Murray,  David Gell and Ray Orchard, ex-Drifter Ian Samwell and, by now, ex-Shadow, Tony. The photographs included below, replicating the pose on the LP cover, but with everything else having changed, are probably the last of the five of them together (sob!). I've never seen another…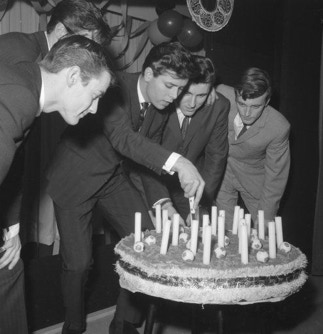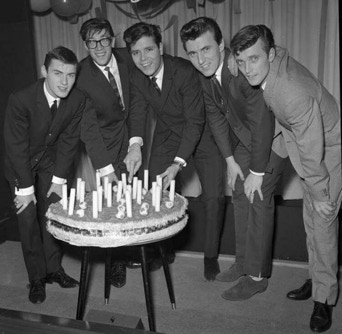 Everything looked OK, then. Years later, Tony said: "There were no regrets; I did what I wanted to do." There can be little doubt, though, that at the time it was what Tony had referred to in his NME article as "a wrench", and what Bruce called "really traumatic for us."
The friendship of the group had been their public image and part of their appeal. Of The Shadows, Norrie Paramor had previously said:
"Now there's a quartet of characters for you! A really happy, mischievous bunch, who it's always great fun working with especially as they're such practical jokers and keep the studio technicians in fits of laughter. This gaiety is an essential part of the Shadows and their music. The quartet's attitude of complete abandon is reflected in their happy sound and it's true to say they play very much for kicks. Despite the fact that they can't read music they are terribly inventive and imaginative musicians and their talent is by no means confined solely to rock 'n' roll."
In fact, the future for both Tony and The Shadows was now quite uncertain. The phone was ringing and Tony was still busy exploring his future options. Says Bruce: "We were just entering our second year of success with record sales, everything was going right for us in every area, and then a quarter of the group left. We were in a fortunate position in that the public now knew us as four individuals…we felt that removing a quarter of the group might possibly have a bad effect on our popularity."
With all this in mind, Cliff and The Shadows left for a tour of Australia and New Zealand on 14th October. They would return on 20th November, after which the paperwork was no doubt completed. It probably took until late November to terminate the necessary contracts.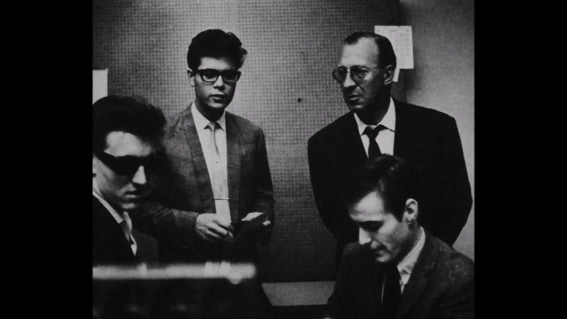 Bruce, Cliff, Norrie Paramor and Tony
The Charts
Shadowmaniacs, who like to collect the complete works of Tony with The Shadows down to the last drum beat, should know that on 7th October 1961, the week that Tony left, his drums could be heard on 48 different tracks that were then in the charts. They were on the following records:
Kon-Tiki - Single
The Shadows - LP
The Shadows to the Fore - EP
The Shadows - EP
Cliff's Silver Discs - EP
Me and My Shadows - EP
Listen to Cliff - LP
No.1
No.1
No.1
No.2
No.5
No.9
No.9
It's also worth mentioning that three Singles featuring Tony, Kon-Tiki, Wonderful Land and The Young Ones, all made it to No.1 after he'd left and that their second EP The Shadows to The Fore, released before the split, stayed at No.1 in the charts for 23 weeks.
The Young Ones undubbed version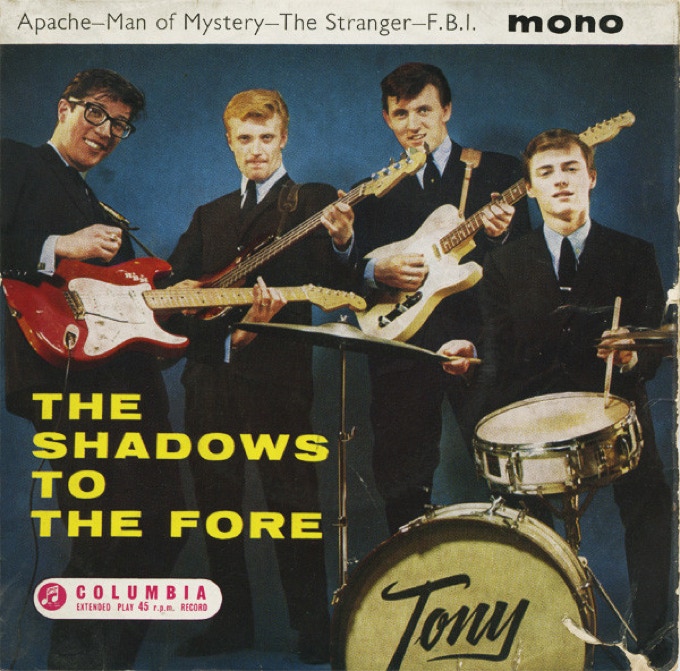 The consequence was that in the short term, at least, Tony disappeared from view. He began to pursue his musical ambitions as a back-room boy in the recording industry, working as an A&R man for Decca.
Inconsolable? Try some of this…
Tony Meehan - Song of Mexico
Jet and Tony at The Event
Jet Harris - Song for Tony
The Shadows, of course, continued primarily as front-line entertainers, with their popularity soaring. They remained in the public eye for the best part of another 50 years.
Only now, of course, there was Brian!
This web site doesn't save any cookies or any personal data. 
Google, however, will track which YouTube videos are played.
If you own the copyright to any content here and wish to receive credit or have it removed, please contact me and I will respond promptly.