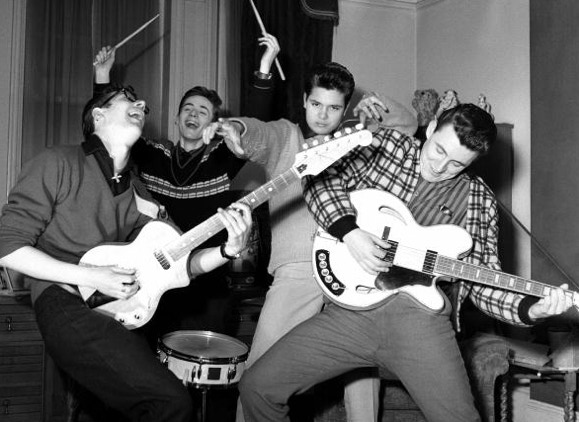 At 100, Marylebone High Street, a flat shared by Hank, Bruce & Cliff
What we really wanted to know was: What Are They LIKE? If you wanted to know who was making "that noise" in 1960, this sleeve of the Apache Single didn't help much!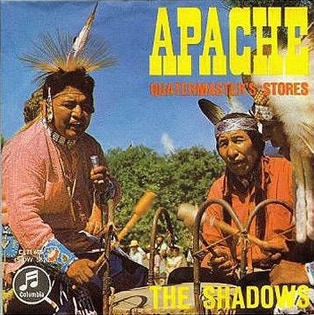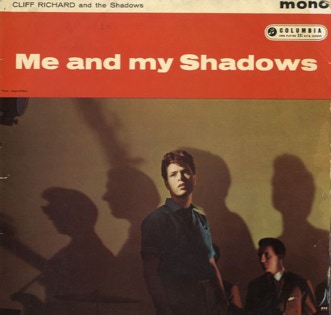 The cover of Cliff's Me and My Shadows LP wasn't much to go on, either, was it?  But in October 1960, this was the best I could do. It cost me thirty bob (£1.50); and the track that I played until the grooves went white was Lamp of Love. Released after Apache hit the Singles charts, this album introduced The Shadows as a much appreciated backing band, really, but as the encyclopaedic A Pocket Guide To Shadow Music points out, it has "the group in top form and the Marvin Strat. in all its glory, more dazzling than on any Cliff Album before or (arguably) since."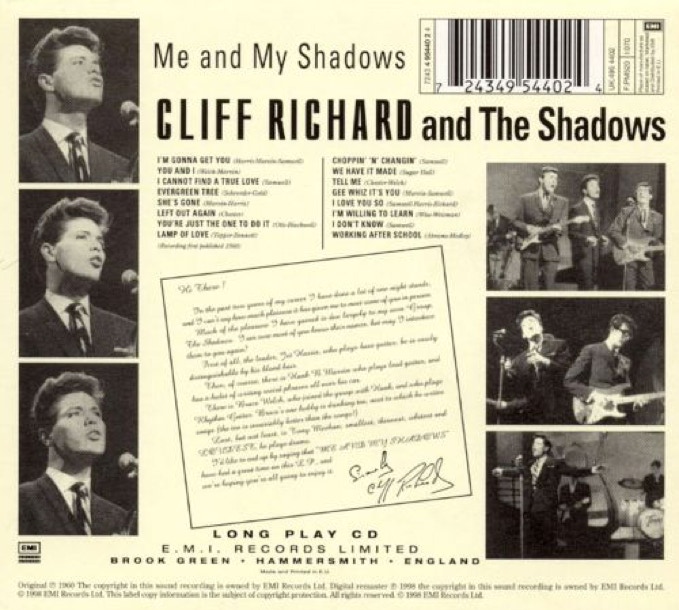 By October my favourite track of The Shadows playing on their own (bearing in mind I only had two) was Quartermaster's Stores, the B side of Apache. Actually, I think it still is. The correct spelling of this title, as I only noticed last year, is, of course, Quatermasster's Stores. For an explanation, see For The Record. 
The story goes that Norrie Paramor and Columbia Records in general wanted to release Apache as the B side. Norrie's teenaged daughters, however, fancied Apache as the A side.  Jet's window-cleaner preferred Quatermasster's Stores, whereas the milkman went for Apache. Nobody knew what to think, but after Jimmy Grant, producer of the BBC's Saturday Club radio slot, said he would play it, Apache it was. This video clip of Quatermasster's Stores includes pictures of later additions to The Shadows, of course: Brian Bennett, Licorice Locking and John Rostill.
The first track to be recorded with Cliff, using the new name The Shadows, was Travelling Light, and if you were already a Shadows' Fan in those days, your best bet was to watch Cliff on TV. Unfortunately, the kind of exposure in this video didn't tell you very much more!
There was some confusion over who was drumming what in this ATV show of July 1960, when Cliff is seen with Cherry Wainer (and others). This could be the first time I ever set eyes on The Shadows playing. 
Cliff Richard & The Shadows with Cherry Wainer - Love
Attempts to make Cliff a bit less wriggly and a bit more respectable were under way. The stage outfits were tailored by Dougie Millings in a room near The 2i's Coffee Bar in Old Compton Street. Dougie says that Cliff was a tailor's dream and continues:
"His former manager, Tito Burns, brought him to me and I fitted him out for £25. At that time Cliff hadn't been in the business very long, and I'm proud that he should come back to me for his clothes time and again…no one who comes to me pays more than about £25-£30 for a suit. Big names or ordinary people, the prices are the same." 
By the time the TV programme shown in the video below went out, things had settled down to almost, but not quite, cabaret style.
I managed to negotiate the purchase of my copy of Willie and The Hand Jive through a gap in the fence at the bottom of our school playing fields. A boy whose garden backed on the school grounds used to play records loudly enough to distract us from hockey during our lunch breaks. It cost me 4 shillings, I recall. A school-pal, Lulu, and I once spent an entire lunchbreak making a daisy-chain and composing a letter to Hank, in which we proposed including the said daisies. We didn't post it because by the time the bell went for afternoon lessons, they had wilted…
Publicity photos of The Shadows were thin on the ground until Apache made it to No.1, displacing Cliff's Please Don't Tease in August 1960. After that it got a lot easier to tell which Shadow was which. Just in case you've forgotten, they were then, left to right: Bruce, Tony, Jet and Hank. Teeny-bopper magazines soon provided additional information for fact-hungry enthusiasts.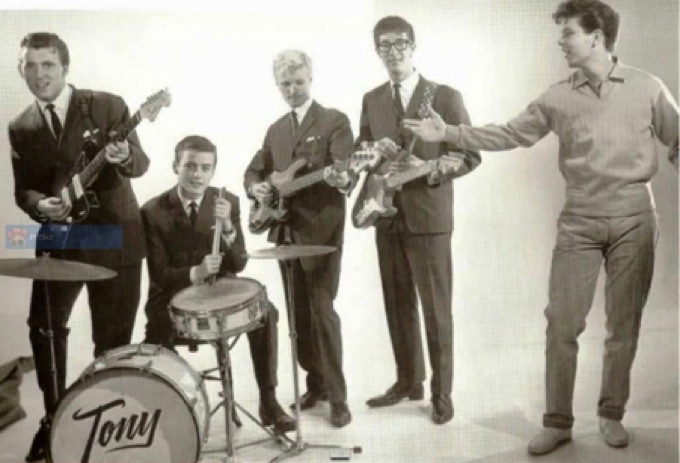 Hank Marvin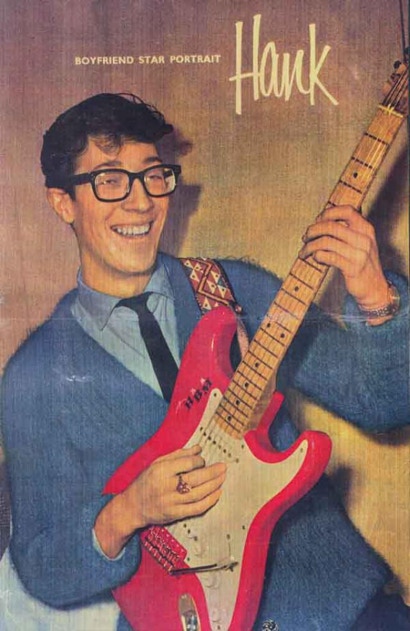 Born: 28th October 1941, Newcastle-on-Tyne
Height: 5ft 10½ ins.
Weight: 9½ stone
Eyes: Blue/grey
Hair: Dark brown
Instruments: Guitar, banjo, piano (just about)
Here is Hank "just about" playing piano from The Shadows' first L.P.   
This type of centre-page spread from Boyfriend magazine went straight up the bedroom wall.  Remember this?
Hank was born to Joseph and Margaret Rankin at 138, Stanhope Street, Newcastle-upon-Tyne. His Auntie Doris lived in No.140, the flat upstairs. The Second World War was the background music of his earliest years. Says Hank: "Every time there was an air raid my Mum would bung me in a drawer with the clothes! I think I'd rather have taken my chance avoiding doodlebugs than get a face full of socks every time the Germans fancied a bash at Newcastle." 
Hank's Dad was then in the army, but by the time his son rose to fame, he was a Goods Checker for British Rail. At that time Hank had a younger brother, Joe, aged 16, still living at home. Hank first attended Todd's Nook Primary school, followed by Snow Street School when it was re-opened after the war. After managing to land a blunt dart in little brother Joe's leg, Hank was taken to an optician, and thus started wearing spectacles aged only nine. He didn't like them, but as this TV ad shows (playing on the fact that "Hank Marvin" became rhyming slang for "starvin'"), Hank  glorified "four-eyed" little boys (and girls!) and made us proud of our looks. It is my considered opinion that in his time, Hank has probably done more for the self-esteem of people who wear glasses than the NHS and Specsavers put together.
With all the work Hank was doing with The Railroaders whilst still at school, there were "terrible scenes" with his parents, who threatened to throw him out if he didn't get some work. His first job, which was "cycling around Newcastle delivering electrical parts for a measly two pounds ten a week", ended after only four weeks. Aren't we glad, though? This video, showing Hank at Cliff's Countdown to the Millennium concert, has had over six million views:
Hank, who had obviously drunk some of Cliff's "elixir of youth" before the show, was aged 60 at the time!
Bruce Welch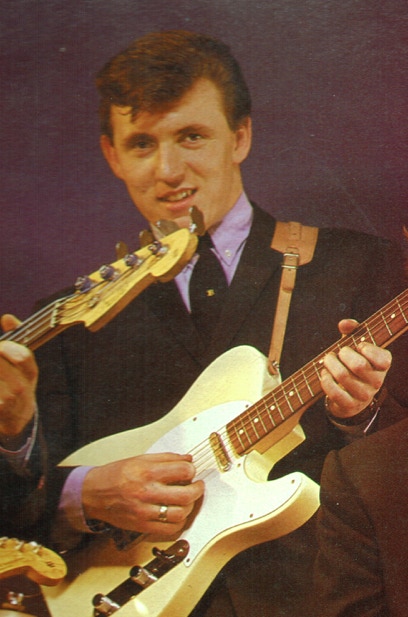 Born: 2nd November 1941, Bognor Regis
Height: 5ft 11½ ins.
Weight: 13 stone
Eyes: Brown
Hair: Brown
Instruments: Guitar
Rhythm guitar sounds like the easiest part of being a Shadow, doesn't it? Come on, you know you've tried…
Here is a later edition of Bruce, telling you all about how to do it, and below is one showing you how he did do it! Try strumming along!
When Bruce was five, his Mum died of T.B., aged 30, and Bruce was brought up by his Auntie Sadie at 15, Broadwood View, Chester-le-Street, near Newcastle. He went to Red Rose Primary School but in 1951 moved to 126 Elswick Road, Newcastle to live with Sadie and her Indian boyfriend, in a large flat above Nazam's fish and chip shop. Bruce's hobby at this time was gutting fish and chopping potatoes. He claims that it all gave him "a massive chip on his shoulder" (and, evidently, a Goonish sense of humour). Bruce left home at 16 and got his own flat after a fight with Nazam. He didn't take his G.C.E. exams and, as far as we know, has never had a proper job…
Between 1952 and 1982 the list of individuals who spent most weeks on the charts reads thus:
1098 ELVIS PRESLEY
868 CLIFF RICHARD
786 HANK B. MARVIN
765 BRUCE WELCH
668 PAUL McCARTNEY
565 JOHN LENNON
514 DIANA ROSS
457 RINGO STARR
456 GEORGE HARRISON
418 FRANK SINATRA
Bruce also wrote some of the songs and is master of the wholly unforgettable melody. With his £1000 share of royalties for co-writing Please Don't Tease, Bruce bought his first car, a second-hand Rover 75. The list of Shadows' numbers that Bruce composed is far too long to include just here. The track below is not exactly Rock 'n' Roll, but my guess is that about 12 million people per year sing this song, co-written by Bruce and Brian, as they are about to drive away from the front door…
Jet Harris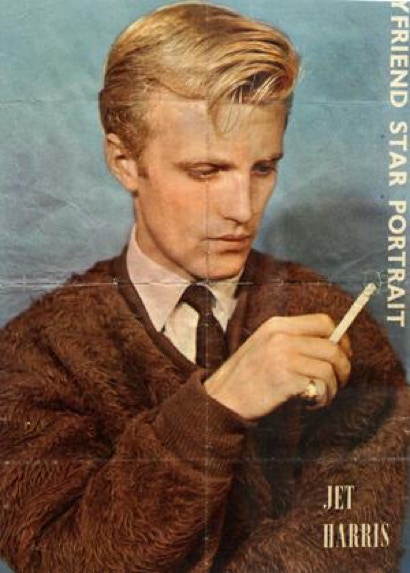 Born: 6th July 1939, Honey Pot Lane, Kingsbury, Middlesex
Height: 5ft 6ins.
Weight: 9 stone.
Eyes: Blue.
Hair: Brown.
Instruments: Bass guitar.
Jet changed his appearance when he was sharing a flat with some members of The Vipers, two monkeys, a skunk called Sam and a fox called Sandy. One rainy afternoon his mates dyed his hair "because they were bored". Jet didn't realise they'd used bleach, which he couldn't wash out before his next gig. When the girls started screaming, Jet decided to keep his hair that way. Says Jet: "There wasn't a dark-haired bass player in England after that…"
Jet was the only child of Bill and Winifred Harris, who were then living at 40, Brenthurst Road, Willesden, N.W.10. He was a poorly kid and managed to have diphtheria, dysentery and suspected tuberculosis, all by the age of five! His earliest memories were of air-raids, huddling under the stairs, bomb-sites, gas masks, powdered eggs and ration books.
The young Terry Harris went to Dudden Hill & St. Mary's Primary Schools, and aspired to be a professional footballer. Later gaining a scholarship, he enrolled on a course in Art and Building at the local technical college. It was there that he acquired the nick-name Jet because of his speed in the 100 and 200-yard sprints, which got him selected as first reserve for the All London Schools Athletics meeting in 1953. When he left the Tech. at 15, Jet started an apprenticeship as a welder, making milk-churns and billycans for United Dairies, where his father had also been employed as a press tool setter, bringing home about £2.17s a week.
 Jet funded the purchase of his first instrument by doing a paper-round. It enabled him to save up for a clarinet on which he hoped to play Jazz.  He bought his first double bass on "the never never" for £50. Jet's parents were horrified when he said he wanted to be a musician, but at 17, he left Mum in tears and moved into a basement flat in Eccleston Square. From then on it was serving coffee and rum-baba at the 2i's or going on the road. 
Most Shadows Fans will point you to Nivram ("Marvin" spelt backwards) on THE SHADOWS L.P, as being the classic Welch–Marvin–Harris composition that demonstrates Jet's prowess as a bassist.
I say if watching Jet doing this in 1961 didn't make you scream, nothing would:
Tony Meehan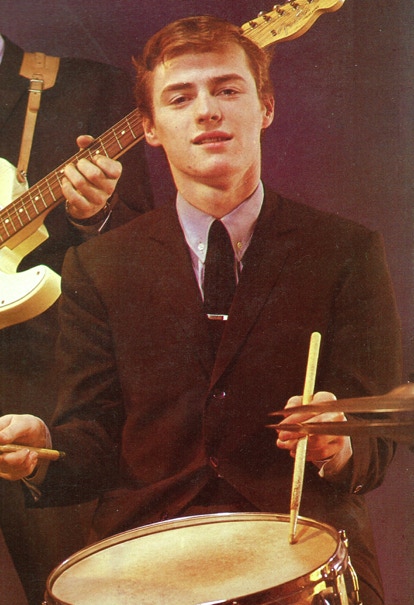 Born: 2nd March 1943, Hampstead
Height: 5ft 6½ ins.
Weight: 8 stone 8 lbs
Eyes: Brown 
Hair: Brown
Instruments: Drums, percussion, piano, guitar
Shadowmania: How Bad Can it Get? Well, how many times have you watched the first 93 seconds of this clip from The Young Ones? I saw this movie nine times when I was 13. That's all I'm saying…
Below are some unusual pictures of Tony at the piano, agreeing some sort of arrangement and conducting a string section. They are from Meet Jet & Tony (pop magazine) in 1963.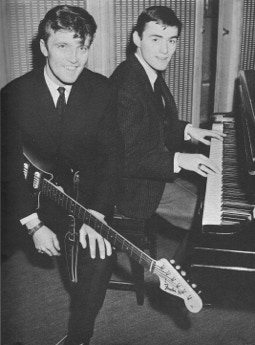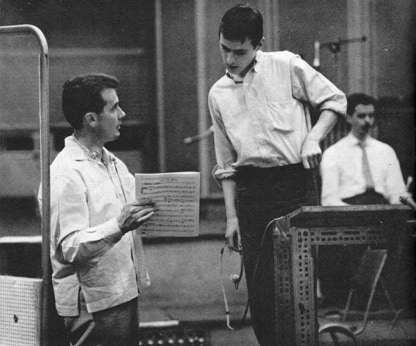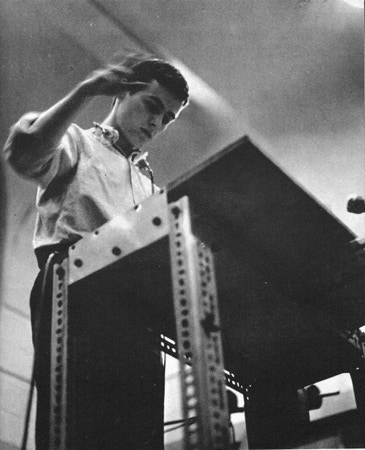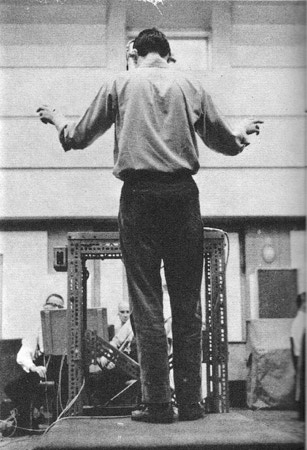 Tony was born in the workhouse! Luckily, it was New End Hospital in Hampstead by then… His parents, Dan and Mary Meehan, had met in the army in Dublin. As a six-week-old baby, Tony had over-developed stomach muscles and had to have half his stomach cut away, which left him with an 8-inch scar, but saved his life. 
Brought up as member of a large Irish Catholic family, Tony had three brothers, John, Keith and Kevin, and a baby sister, Angela. Religion played an important part in his life. He admits: "Although Sunday night was a scheduled work night for me down in the [2i's] cellar, I never actually performed as I used to pay another drummer to sit in for me while I nipped off to six o'clock mass at St Patrick's church in Soho square!"
When they were bombed out of their home in Kilburn Park, the Meehans moved to Cavendish Mansions and later to Sydney Boyd Court, both in West End Lane, West Hampstead. Tony went to Beckford and Kingsgate Primary schools and to a lycée in Paris for a while. His parents wanted him to be a lawyer, but his headmistress gave him permission to miss five months of school, to take up the offer of becoming a professional musician. Tony had been playing semi-professionally for years and was regarded as something of a child prodigy. He was earning around £10 a week, as house drummer at The 2i's, playing with the likes of Adam Faith's old group, The Worried Men, and later working with Vince Eager and American singer Vince Taylor, as well as with The Vipers, all of it before he joined The Drifters at the age of 15!
Tony contributed a lot towards The Shadows' musical arrangements. He co-wrote some of their numbers, and occasionally sang with the others on stage. When Cliff started recording classics without The Shadows, Tony backed many of those as well.  Here is his showpiece drum solo See You in My Drums from THE SHADOWS LP. The version linked below it is by someone called Angeles Cases, who can only be described as "a Fan"! I wonder how many times he had to listen to the record before he learnt this.
What we really wanted to know was: What Are They REALLY Like?
Eventually, we learned that Hank was a fairly conventional person, with an uncomplicated personality and a sunny disposition. Although without much formal training, he was a brilliant natural musician, valued good manners and polite people and liked walking through forests and woodlands and listening to birds singing.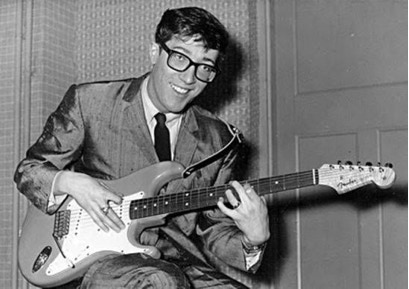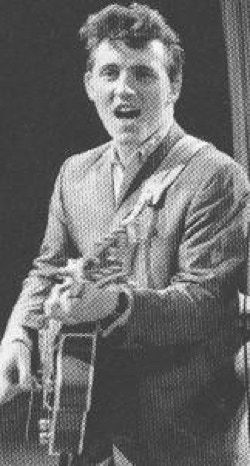 Tony was noted as being very serious, an amazing drummer and the budding intellectual of the group, fond of reading, studying and horse-riding. "All that interest in psychology!" said Bruce. His greatest kick was evidently to wake up in the morning and not have to get out of bed.
Bruce was the worrier of the band, a veritable sergeant-major when it came to punctuality and appearance, with a tough exterior but a soft heart. Tense and restless, he was nevertheless a good organiser and a steadfast and reliable friend, who liked playing football, driving and cycling.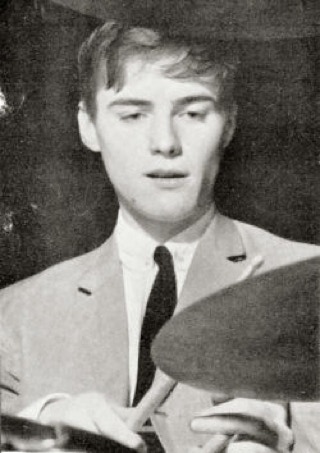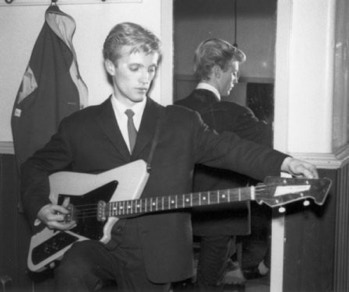 Everyone agreed that Jet was an extremely good bass player and, though very light-hearted and likeable, something of a temperamental charmer, given to moods. He had a Cockney accent, liked Chinese prawns and fried rice, ice cream and hot custard, casual clothes, cars, visiting zoos and drinking shandy.
Of this, much more anon, but for the time being, let's get on with the story…
By the end of 1960 we'd worked out they were like this.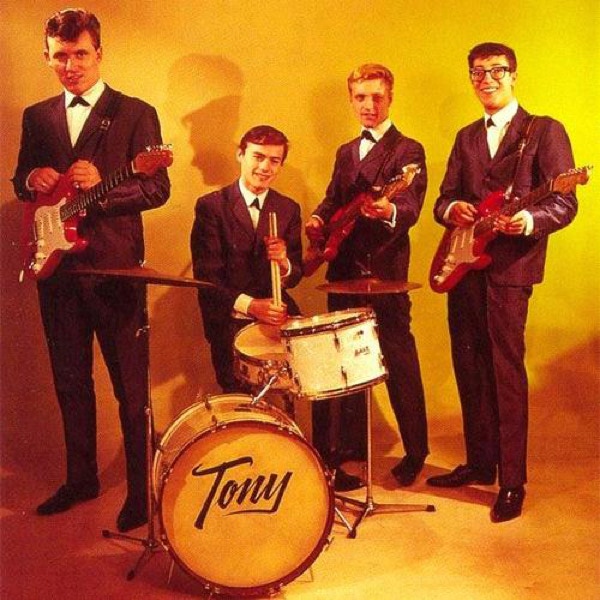 Here they are playing Shazam! live at the Colosseum, Johannesburg, in March 1961 and Guitar Boogie live in October 1959. Generally, these two numbers, packed as they are with the raw energy and enthusiasm of youth, were used to open their first sensational stage act as artistes in their own right.
This web site doesn't save any cookies or any personal data. 
Google, however, will track which YouTube videos are played.
If you own the copyright to any content here and wish to receive credit or have it removed, please contact me and I will respond promptly.