What Happened After That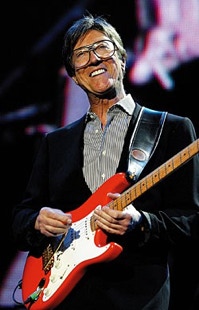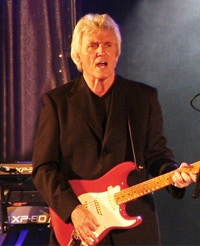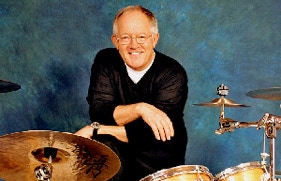 Broadly speaking, what happened after that is that The Shadows reunited in various shapes and forms and became National Treasures.
I hope to add to this site later with astonishing details of their individual careers as artistes, composers and record producers. Between them all, The Shadows past and present, Jet, Hank, Bruce, Tony, Brian, Licorice and John, made more records than I can count! Their paths crossed frequently at gatherings large and small. Sad to say, bass guitarist John Rostill died tragically from an overdose in 1973, never living to see the success of some of his work; but with core members Hank, Bruce and Brian, The Shadows continued to play for more than 40 years.
In 2004 Bruce and Brian were both appointed Officer of the Order of the British Empire (OBE) for services to music. Hank turned down his offer of the same award for "personal and private reasons."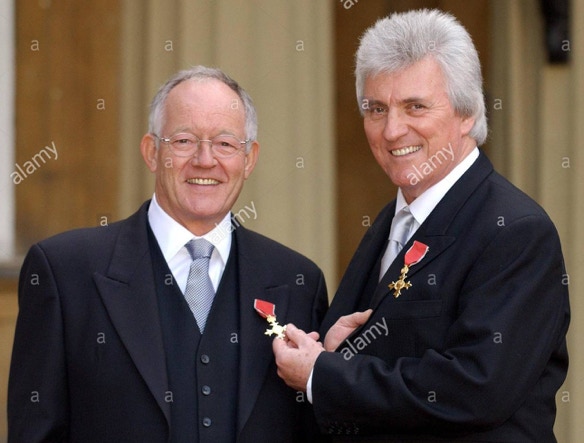 Brian Bennett and Bruce Welch
Jet eventually conquered his alcohol addiction and made comeback after comeback. He was appointed Member of the Order of the British Empire (MBE) for services to music just one year before his death from cancer (aged 71) in 2011.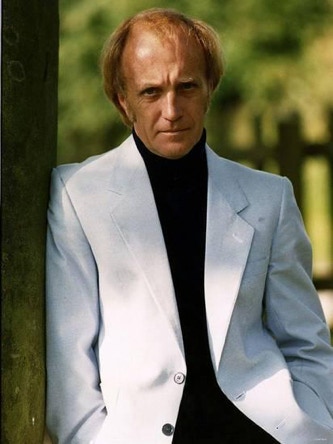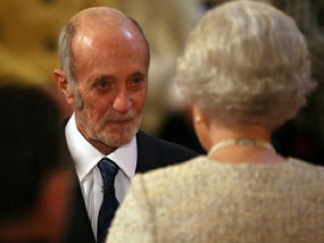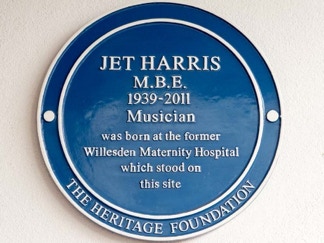 After 30 years in the music business, Tony returned to study, qualified as a counsellor, taught in a local college of further education, and when he died suddenly (aged 62) after a fall in his London home in 2005, was just about to complete a PhD in psychology.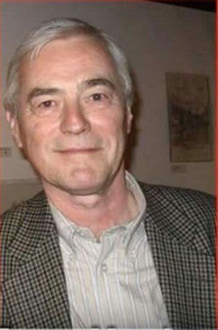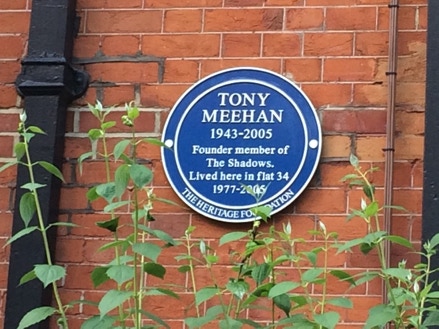 Licorice stuck to his guns and stayed in his work for the Jehovah's Witnesses, making occasional appearances on record or at live events and reunions with his former colleagues. He can be seen on more than one online documentary talking about the Good Old Days of the 2i's. 
Much beloved by Shadows' fans, and the many Shadows-style bands that he so kindly supported, Licorice passed away peacefully as the age of 81 on the 8th October 2020. Here is Licorice playing Wonderful Land with the The International Shadows Jam Session Band in October 2016.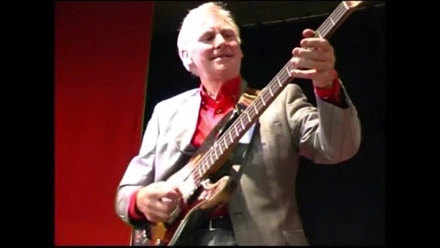 After the 1968 bust-up, The Shadows were soon back together again with Cliff on New Year's Eve 1969, for the BBC's end-of-decade Pop Go the 60s. Note the change of gear from 60s to 70s style! And, Boys and Girls, can you name that drummer? For the answer, click here.
In 1975, joined now by John Farrar, The Shadows were chosen to represent the UK in the Eurovision Song Contest. They came second with what became another chart success, Let Me Be The One, which (despite poor Bruce fluffing the first line) took them to No.12!  
When The Shadows' compilation LP, 20 Golden Greats, went to No.1 in the album charts in 1977, Hank, Bruce and Brian reunited and went on tour, with more hits following. The album's success caught everybody by surprise. It came out of nowhere and revealed a previously unrecognised demand for The Shadows' music. It was in the UK LP charts for 43 weeks and held the No.1 spot for 6 weeks. All this was at the height of Punk Rock! In 2000 it was expanded and re-released on CD with the same cover and the title 50 Golden Greats.
The Shadows settled down to record superb music, superbly played. Their beautiful version of Don't Cry For Me Argentina got to No. 5 in February 1979. Here they are, playing it on their Final Tour 2004.
Don't Cry For Me Argentina - from The Final Tour 2004
In May 1979 another Single, Cavatina, the theme tune from the movie, The Deer Hunter, put them back at No. 9 and was 14 weeks in the charts. And 1980 saw them back on Top of the Pops with Riders in the Sky at No.12. We've already seen the second of these two videos, but who says we can't look at it again?
Cavatina Theme from The Deer Hunter
In 1979 The Shadows' 20-year recording contract with EMI came to an end. EMI would not give them ownership of their recordings (which was then common practice) so they eventually signed with Polydor.
Before we think about anything else, we also need to consider The Shadows' great 1983 recording of another movie theme, Going Home from the film Local Hero. In my view it has to be counted amongst their finest work.
The Shadows made what was thought to be their Final Tour in 2004/2005, now available as a 2CD/DVD boxed set.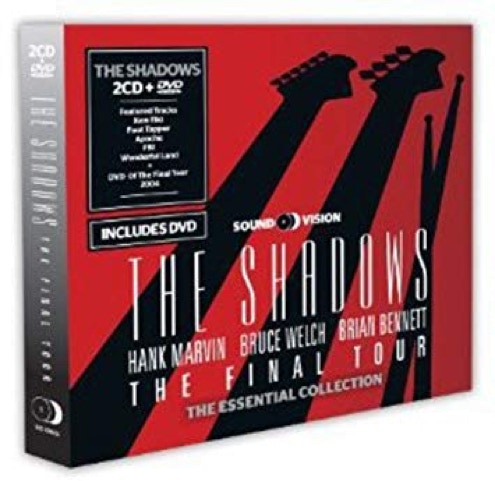 Don't believe a word of it! Here's Bruce talking about their 2008 Final Reunion with Cliff! 
There was even vague talk of yet another reunion with Cliff in 2016! Never say never…
 And here's a sight you thought you'd never see. On stage together for Roll Over Beethoven at Marty Wilde's 50th Anniversary Concert at The London Palladium in 2007: Jet Harris, Hank Marvin, Bruce Welch, Brian Bennett and Licorice Locking. Pass the Kleenex…
Marty Wilde - Roll Over Beethoven
So, how's your Shadowmania going? After all this, you might need to re-assess the seriousness of your condition by watching this note-perfect instrumental show, which has been viewed by over 4 million people. If you've been paying attention, you're pretty sure to be able to name some of the numbers The Shadows are playing…but the challenge here is to put this video on and see if you can tear yourself away! Go on, I dare you!
The Shadows Instrumental Show
This web site doesn't save any cookies or any personal data. 
Google, however, will track which YouTube videos are played.
If you own the copyright to any content here and wish to receive credit or have it removed, please contact me and I will respond promptly.